The jewelry industry has seen a major shift towards the use of technology in recent years, with 3D printing and computer-aided design (CAD) becoming increasingly popular. However, one of the most important aspects of the jewelry manufacturing process, 3D rendering, has remained a challenge for many designers and manufacturers.
Introducing our latest 3D rendering software for jewelry manufacturing, an innovative software that will change the way you present yourself to your customers in a user-friendly way and will be an important part of your streamlining.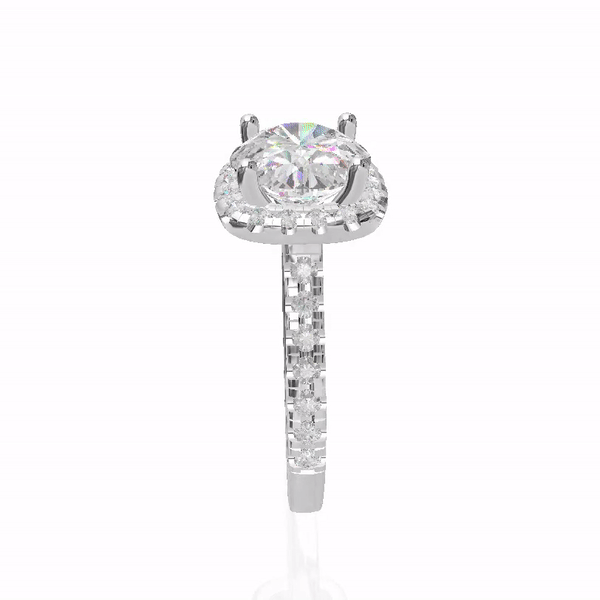 This new software utilizes the latest advancements in computer graphics technology to produce high-quality, photorealistic 3D renderings of jewelry designs. With its intuitive interface and powerful rendering engine, the software allows us to create stunning 3D models of jewelry designs with ease.
One of the key features of this software is its ability to accurately replicate the unique properties of different types of jewelry materials. From the reflective surfaces of diamonds to the shiny or matte finish of metals, the software can accurately simulate the appearance of a wide range of materials, allowing our customers to see exactly how their designs will look in real life and best of all, you can show it directly to your customers with your store logo and website redirect to show the capabilities of your store and it will not show any relation to Ho Brothers in any way.
Overall, this new 3D rendering utility for jewelry manufacturing is a game changer for your business. With its advanced features and intuitive interface, it will become an essential tool for streamlining your workflow and creating stunning, high-quality jewelry designs.
Focus on your sales

and customer relationships and let us take care of the rest.
Comments
Add your comment
YOU MAY ALSO LIKE
These related articles
Get the latest from Ho Brothers