Custom jewelry manufacturers usually take steps to ensure the security of valuables and other goods in their facility.
AT HO BROTHERS, WE MAKE SURE OF IT.
At Ho Brothers, we prioritize safety and security of our facility and valuable items. We've implemented various measures, such as 70+ 4K CCTV cameras in strategic locations, access control systems, and a state-of-the-art alarm system. Our solution includes motion detectors, door and window sensors, to prevent unauthorized access and theft.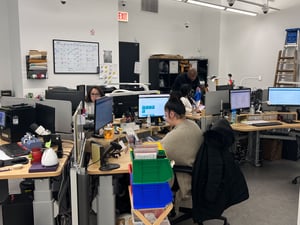 Intake process and documentation system: The intake process and documentation system involves collecting information from our customers valuables and recording that information for future reference and use, such as tracking and placement through our facility.
Insurance: Our insurance policy provides coverage for valuable jewelry that has been customized or personalized to meet a customer's specific preferences. This type of insurance is designed to protect the owner of the custom jewelry in the event of loss, theft or damage to the jewelry.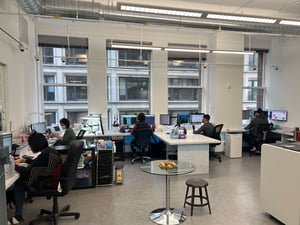 Safe storage: Our customers valuables are stored in one of our safe and secure vaults within the facility. These vaults are designed to withstand extreme conditions, such as fire and water damage, and they also are equipped with additional security features, such as alarms and motion sensors.
Regular inventory checks: To ensure the safety of our customers' assets, Ho Brothers conducts regular inventory checks to ensure that everything is accounted for and that there are no discrepancies.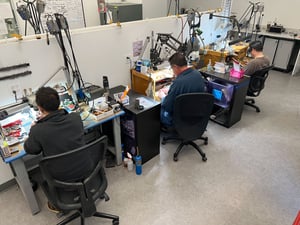 Trained staff: At Ho Brothers, we take pride in our highly trained staff members who possess extensive knowledge and experience in handling and caring for valuable items. Our team is dedicated to ensuring that all items entrusted to us receive the utmost care and attention they deserve.

Jewelers building with 24/7 security: 29 E Madison St is a private building in the heart of Chicago's Jewelers Row, it has 24/7 surveillance that has placed us in one of the most secure buildings in the city.
Overall, HO BROTHERS take the safety and security of your valuables very seriously and will take measures to protect them while they are in our facility.
Comments
Add your comment
YOU MAY ALSO LIKE
These related articles
Get the latest from Ho Brothers